Cowhide Leather
12x12 Inches
2.0mm Thick
Cowhide strip
72 Inches Long
Durable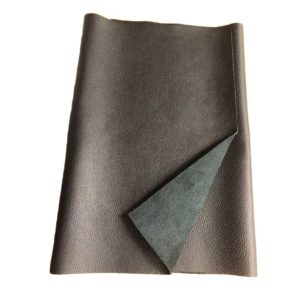 Cow Leather
12x24 Inches
1.2 - 1.4 mm Thickness
Cowhide Tooling Leather
1-1/2"x50"
Thickness: 3.2mm-3.6mm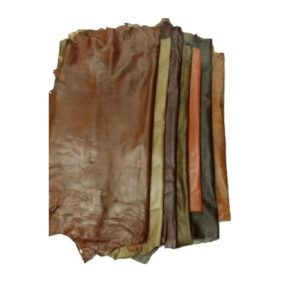 Whole Sheep Leather Skin
7 to 10 SF Leather Hides
Antique Finish
---
Choose the Best Leather For Belts
Customer's Choice: the Best Rated Leather For Belts
56 users answered this survey. Please help us improve this review!

85.71% of users selected Jeereal, 1.79% selected TOFL Leather, 7.14% selected REED Leather Hides, 1.79% selected Springfield LC and 3.57% selected REED. Every month we analyze your answers and change our rating.
---
The initial idea of the website Leather-Toolkits was to help people who craft leather goods, like belts, wallets, purses, bags, etc. One of the most demanded requests from my regular readers was about leather for belts. That is how this review was compiled – check my expert-ish recs about choosing the best raw animal skin for DIY belts for women and men.
What you should know about leather for belts?
A belt made of natural raw skin or animal leather is one of the most important accessories for men and women. Natural leather belts can boast the highest quality and durability, but with proper use and storage. Genuine leather types have certain features. In addition, leather can age in a great way and offers a unique texture.
At the moment, there are many different leather types. The proper thickness of the raw skin should be up to 12 mm.
Types of leather for belts:
Cowhide leather. This is the most popular material used for crafting belts. It has several advantages – smoothness, durability, and flexibility;
Pig leather is also popular, but, from the craftsman's point of view, it is not the best choice. People tend to avoid this material for belts because of natural roughness and extensive graininess. And the durability is not that great either. However, this leather type is very budget-friendly;
Goatskin. It is usually used of fine women's belts because of intense colors;
There are also a few rare leather types for belts. Horse skin is quite rough, and crocodile skin costs a lot. When choosing the right type of leather for belts, make sure it is smooth and durable.
Top 3 leather types for DIY belts
As usual, I post my top 3 of the best leather for belts (for craftsmen):
Jeereal is top-notch cowhide leather type that is 2,0 mm thick;
TOFL Leather is another premium cowhide strip you may use for belts – the manufacturer offers 72-inch strip made of very durable leather;
REED Leather Hides are made of cow raw skin – these strips are very thin, only 1.4 mm thick;
Video Tutorial: Hand Stitched Belt
Other brands of leather types for belts that I recommend: Springfield LC. Please, share – what leather for belts do you pick for your DIY projects? Make sure to subscribe to get the notifications about the latest updates on our website.
---