Do you need to select a waxed leather type for your DIY projects? Maybe have you seen the term "pull-up leather" and still don't know what it means? The following review will give a few highlights and tips about the use of pull-up leather.
What is pull-up leather: definition
Pull-up leather is a certain waxed type of natural aniline leather. Natural pull-up leather is very expensive but it is valued due to the authentic aging effect. The more you wear the goods made of this leather the more it looks stretched and aged. Waxed pull-up hides are very stretchable.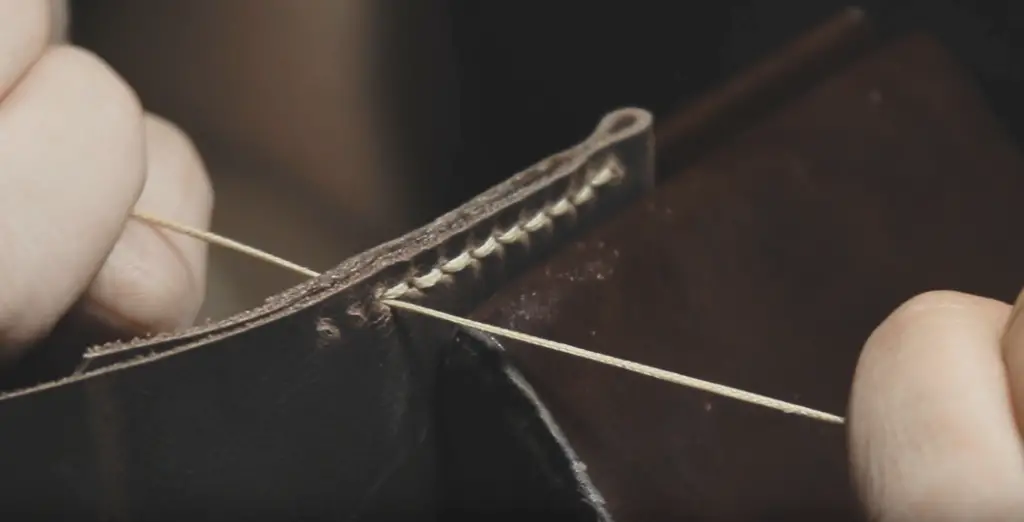 Basically, this leather is a vegetable and oil-saturated type, which is lighter when stretched and bent and then restored to its original color. As a result, it has a rich, refined look. Pull-up products can change shades and structures over time.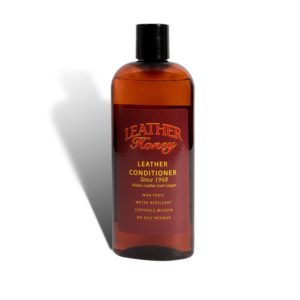 Pull-up leather vs aniline leather
Unlike pull-up types, authentic aniline leather is a natural material with a minimal surface treatment obtained from the top-notch animal hides. Aniline leather is dyed exclusively with soluble dyes without the extra coating achieved due to the plastic or insoluble pigments. The resulting material preserves the natural appearance of the raw and "natural grain", but it also has visible scratches and marks.
Pull-up leather is aniline that gets an additional layer of oil and wax to receive a special shabby look.
Such hides get their unique look after 2-3 weeks of the treatment with dyes. After the first time of coloring, they are getting dark and then lighter with each following treatment.
Important notice: pull-up hides are never covered with lacquer above the dyes.
Most manufacturers use this material exclusively for making premium products due to the multiple benefits.
Pros of pull-up leather:
Has a very natural, slightly worn-out look;
Becomes lighter when it is stretched;
Soft and nice to the touch;
Durable;
Water repellency;
Grain tightness which is good for artists who need top-notch grain leather;
Cons of pull-up leather:
Complicated care;
Dirt is instantly visible on the surface;
Pull-up nubuck: definition and features
Besides the aniline-based type, there is also a special pull-up nubuck material. If you bend or stretch, you will immediately see the signs of the treatment with dyes. Usually, there is a ground surface underneath the wax finish, which results in the formation of certain patterns on such a hide over time.
Pull-up nubuck material is usually treated with a large amount of oil or wax. In addition, such a pull-up can be polished before greasing or waxing. As a result, pull-up nubuck gets a noble antique effect. Another distinctive feature is a hairy-ish layer soft to the touch.
The finishing material can be pigmented. This is the most popular material used for the manufacture of pull-up leather shoes, as well as for pull-up leather bags and wallets. Work boots made of this material are very durable. Unlike genuine pull-up leather hides, pull-up nubuck is easier to clean. Just use wax-based products for the care after this pull-up leather.
The difference between pull-up leather and artificial leather hides
When you buy pull-up leather in a store, just skip the label "PU" that is given to fully artificial leather types. Waxed hides like pull-up have a pigmented finish, the surface of which is protected with special grease products. Pull-ups are not completely artificial. Yes, the first top layer is polyurethane, but there is a natural base.
Unlike full artificial leather materials, pull-ups look waxed and greasy. The artificial coating allows you to create leather in a variety of colors without losing the quality of genuine leather: pull-up continues to "breathe" and it is resistant to deformation. PU pull-ups are very resistant to abrasion, stretching and low temperatures. Artificial leather types do not have all these advantages because they are fully made of synthetic components.
The key differences between pull-up leather and distressed leather
Even experienced leather craftsmen have issues with distinguishing pull-up and distressed types. The major difference is that pull-up material is covered in oils combined with the paraffin-based waxes on its surface. After being covered in oils, pull-up hides are dried with a vacuum device. The leather turns to be more sheen. Due to the applied oils and stretching the hide, it becomes lighter and changes the color drastically. Distressed leather types resemble the pull-up hides because they also have marks and wrinkles. If you try to rub out these marks with your thumb, some of them may even disappear. However, the majority of traces will become a lasting part of the finished pull-up leather.
It is interesting that distressed and pull-up materials are based on the dyed aniline. But, distressed hides are mixed with waxes in a special drum to create specific variations of color and intentional worn-out look. Besides, distressed hides have a matte surface. While pull-up hides are usually lighter and have a sort of luster effect.
Pull-up leather care: general tips
Minor damage, small scratches on the surface of pull-up hides can be removed by polishing the surface. In some cases, the damage will disappear immediately after polishing. Serious damage can only be repaired by professional craftsmen.
Here is how you can care for pull-up leather watch straps:
Avoid putting this material to water or any prolonged contact with water. However, it has water-repellents qualities due to oil and wax. But still these hides can be destroyed after being fully immersed in water, especially when it comes to seawater;
Also, avoid staining this material with dyes or inks. The only way to remove persistent stains on pull-ups is to use a paste made of bicarbonate of soda and water. Rinse it after applying and use other leather care products;
Deep cuts are almost impossible to remove from this material;
Regularly apply conditioners for leather along with gloss and aniline creams (the choice depends on the finish);
Some craftsmen apply a drop of olive oil or moisturizing hand cream;
In fact, creams are more preferred than liquid care products when it comes to pull-up;
Once a year most leather experts recommend using a premium saddle soap or special pull-up wax;
By the way, if you want to prolong the term of service of your pull-up products, avoid wearing them 24/7.
Pull-up leather care: tips for craftsmen
Remove the laces from your shoes. While taking care after pull-up shoes, insert wooden laces to keep them in shape during restoration;
Gently clean your shoes with a shoe brush to remove any dirt. Pay particular attention to the waxed finish. Use a clean shoe brush exclusively for cleaning the pull-up shoes. Never use this brush to polish other shoes before pull-ups;
Wrap the polishing cloth around your index and middle fingers;
Dampen the polishing cloth with leather cream and gently apply the product to your shoes, vigorously rubbing it in circular movements;
In such a way, you will clean shoes from old creams. Pay special attention to any cracked or wrinkled places caused by walking. Rub the creases vigorously to smooth out these wrinkles;
Use a nourishing wax afterward. After applying, let it fully penetrate the hard-to-reach areas and soak into the seams of the shoes. Let the seams dry;
If your shoe has a wooden sole, consider only occasional waxing;
In most cases, pull-ups have a matte gloss. Use a special polishing brush to give your shoes a shining effect;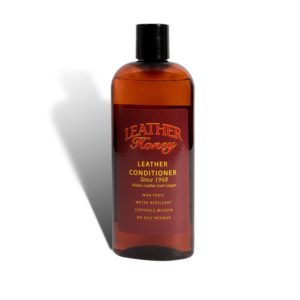 How to recognize authentic pull-up leather?
There is an easy way to find authentic pull-up leather, swipe your fingernail over the surface and apply a tissue to this area. Pull-up will always leave a mark on the napkin due to the waxed finish. If the napkin stays clean, it is purely artificial leather.
You may also perform a "stretch" test. Just bend the pull-up leather product and press it between your thumb and finger. The color must lighten after stretching.
Gently try to scratch the leather piece with a fingernail. If the leather whitens on the surface, it is a pull-up material.
Pull-up leather is expensive and premium material that can give your products a noble and stylish look.
---