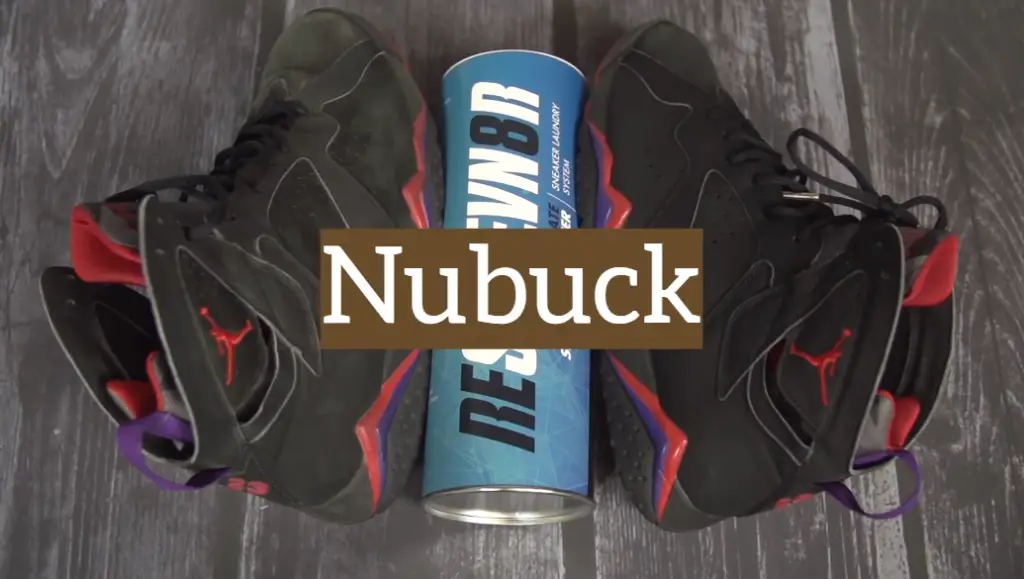 If you prefer wearing leather shoes, then you have probably heard about nubuck products. The most common thing about nubuck shoes is their origin – natural leather. However, most people still prefer avoiding nubuck items because they are not sure if it is genuine or artificial leather. Besides, there are the restrictions for nubuck shoes like too much care and wearing only in cold and dry weather. 
So, let's take a closer look at the major properties of nubuck. And clarify – what makes nubuck different from other leather types? 
What is nubuck: definition and features
Nubuck leather is a type of polished leather that allows the surfaces with fibers to imitate the appearance of velvet or suede. Natural nubuck has a soft and "velvety" texture used on the top layer of shoes and furniture upholstery. Nubuck material is more expensive than suede due to its durability.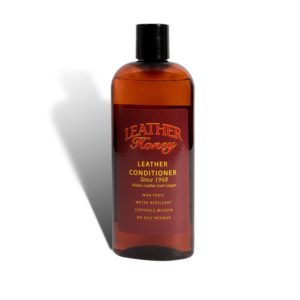 The Leather Honey brand is a cleaning solution that's perfect for anyone that has a stained or heavily soiled nubuck goods. It rids away dirt and grime fast, resulting in an excellent restoration job.
Nubuck is also known as "twisted suede" or "artificially aged suede", depending on the manufacturer's imagination. Nubuck is an aniline leather with a buffed or polished to create a velvety or linty texture on the face. Nubuck is often confused with suede leather. But suede is actually the meshed side of the animal hides or double-sided cuts.
Due to its velvet-like structure, nubuck is the softest leather type to the touch. 
Nubuck is very susceptible to direct sunlight. It has high absorptive capacity, so the accidentally spilled liquid, sebaceous and sweat secretions make spots that can't be removed. It is important to consider all these factors when choosing where to place the furniture or shoes made of nubuck. Otherwise, you risk getting the product damaged for good. 
Uses of nubuck
Perhaps the most famous nubuck shoes in the world are yellow Timberland boots. Touch these boots and you will immediately understand what makes them so great. 
Natural nubuck is usually made of the cattle hides treated with salts and grinded with fine materials, while the production of suede presumes the use of small animal hides.
The demand for nubuck shoes is enormous these days. Shoes, boots, and sneakers made of this material are considered elite and that is why they may cost a lot. 
This stylish material is also widely picked in the production of upholstered furniture, designer bags, gloves, various covers and many other leather accessories.
Despite the myth of wearing nubuck only in winter, these products are good to wear in summer. Nubuck shoes are suitable for children and adults, fit perfectly into different styles of wardrobe, and with proper care, this material is not that sensitive to different weather conditions. Nubuck leather care can be quite simple but only when it comes to completely natural material. 
Types of nubuck: natural vs artificial
The following tips will help you to distinguish between natural and artificial nubuck, once and for all: 
1) Natural nubuck
Natural nubuck is made from cattle hides of 6-month-olds (and younger) calves. That is why this material becomes strong, dense. But at the same time, it is soft, supple and very gentle. To get velvety material with a fine pile on the surface, animal hides are processed with a special technology of puffing. In particular, chrome tanning is done for the production of natural nubuck leather. After the treatment with chromium salts, the material becomes soft and supple. That is why nubuck shoes do not shackle feet. 
In addition, this natural material has excellent thermal insulation. That is why nubuck shoes are made for cold weather. But keep in mind that this leather type has a serious drawback. After chrome tanning, it easily absorbs moisture, which means that the "fleecy" boots and shoes made of natural nubuck have the ability to get wet quickly. To increase durability of this material, it must be treated with special products. 
Many footwear manufacturers make nubuck spring shoes and moccasins, and winter boots, sneakers and sandals for adults and children. Usually, these products have different colors. To retain nubuck's color as long as possible, it is treated with chrome tanning and only then deep coloration.
2) Artificial nubuck
Unlike natural nubuck, its artificial type is a synthetic material made by the placement of polymers on top of one another. This method allows you to create a sort of "leather" with the pile of the desired length and thickness. The artificial nubuck has a longer life span, it can withstand mechanical effects and different temperature modes. Also, it may be colored in very bright shades, unlike the natural material. 
Despite the fact many leather fans do not like artificial materials, this kind of nubuck has advantages. In particular, the price factor actually matters. The shoes made from such material are usually inexpensive. They are almost indistinguishable from natural nubuck. Secondly, such products are nice to wear, they do not absorb moisture (almost), and the artificial nubuck leather care is much easier than caring after natural nubuck shoes.
Oiled nubuck
Oiled nubuck is the same natural nubuck but only it is treated with moisture-repellent products. Usually, animal fats are used for these purposes. Unlike normal nubuck, the oiled type looks slightly moist. As a rule, it is used for making very expensive shoes with a longer life service and better durability. 
Differences between nubuck and suede
Nubuck is difficult to distinguish from suede, because they look almost identical and feel the same when you touch both materials. But nubuck is sanded on the outside, and suede is on the inside. Since the outer surface is more durable than the inside surface, the nubuck lasts longer. It has many uses, and many companies prefer to use nubuck instead of suede so that the product is stronger and lasts longer.
Regular consumers tend to confuse these two materials because they look very similar. Yes, a bit "hairish" texture and nice pile to the touch make both materials look alike but there are a few distinctive differences between natural nubuck and suede: 
Quality of raw materials. If suede is made from elk or deer skin, then cattle hides are used to produce nubuck;

Production of raw materials for suede involves the method of tanning with fats, and the processing of nubuck – with chrome;

Appearance. Despite the obvious similarities, nubuck differs from suede because its pile is much lower. In addition, suede is two-sided and the surface of nubuck is "velvety" only on the front side;

Ability to stretch. If suede stretches well, then nubuck is more dense and less elastic;

Touch sensations. Because suede is processed on both sides, it is softer and more gentle to the touch than nubuck;

Water-resistant properties. Both materials do not tolerate contact with water, but still nubuck is more sensitive to moisture;

Wear resistance. Natural suede products retain their attractive appearance longer than nubuck shoes.

Care routine. Natural nubuck leather care is more demanding;

Nubuck's service term is shorter;

Cost. Suede is one of the most expensive types of polished leather while nubuck products can be purchased at a much lower price;
Many consumers are asking which purchase is more profitable or which is better – suede or nubuck. Those who prefer high quality and do not look at price tags should stick to suede clothes and shoes. Nubuck products are more suitable for people who purchase on a budget. Both materials can look luxurious and stylish.
How to wear nubuck shoes?
Nubuck shoes tend to absorb moisture much more quickly than traditional leather boots. After being moistened by water, natural nubuck swells, and after drying (especially if it's not properly dried) it becomes very stiff. Such swings do not affect the condition of nubuck material. These processes provide additional stress on the seams and glued places. In addition, nubuck may crack after such tests.
In order to increase the durability of nubuck shoes, it is important to follow the basic care rules in different seasons throughout a year. For example, the nubuck boots you wear in fall and winter should be regularly treated with moisture-repellent products. Do not get lazy cleaning such shoes after each walk (the chemicals used in winter to sprinkle the roads can be very damaging to nubuck).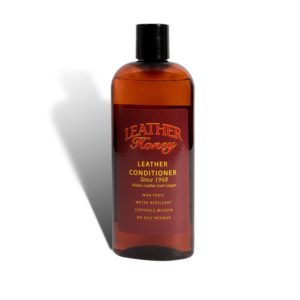 The Leather Honey brand is a cleaning solution that's perfect for anyone that has a stained or heavily soiled nubuck goods. It rids away dirt and grime fast, resulting in an excellent restoration job.
In summer I recommend cleaning nubuck shoes regularly with special brushes. They won't just shake off dust and dirt but will also lift the natural pile. But wet wipes and creams used to care for smooth leather types, nubuck is definitely contraindicated. If you follow these simple rules, your elite nubuck shoes will last more than one season.
Can you wash nubuck?
Absolutely not! Washing nubuck products in the usual way is contraindicated. This material does not tolerate water. As a result of such "care", nubuck can become coarse, inelastic and unsuitable for further use. That is why cleaning with plain water can be recommended only in exceptional cases. 
Here is the only way how you may wash nubuck products: 
Pour a tablespoon of ammonia into 0.2 gallon of warm water;

Dampen a flannel rag or soft sponge in this solution. And squeeze it thoroughly;

Carefully wipe away any dirt;

After drying, clean with a rubber brush;

Coat with a water repellent product or paint;
Tips for cleaning dirty nubuck leather products:
A solution of ammonia will also help to remove white stains and greasy spots from nubuck shoes and accessories;

The homemade vinegar solution sprayed from a spray bottle can return freshness to the nubuck product;

Hydrogen peroxide is capable of removing the stains on light-colored shoes made of natural nubuck;

To clean white shoes use a mixture of soda and milk;

Grease stains can be effectively removed with talc, chalk and starch;
How to store nubuck products?
My friends who have never worn nubuck leather shoes always ask me how to store such shoes properly. My answer – use a standard cardboard box to store nubuck leather shoes. Make sure to place the box with shoes in a very dry and dark place, far away from any heating appliances or water sources. 
Do not use plastic bags to store any nubuck products! They will make nubuck shoes smell and this unpleasant odor is hard to get rid of.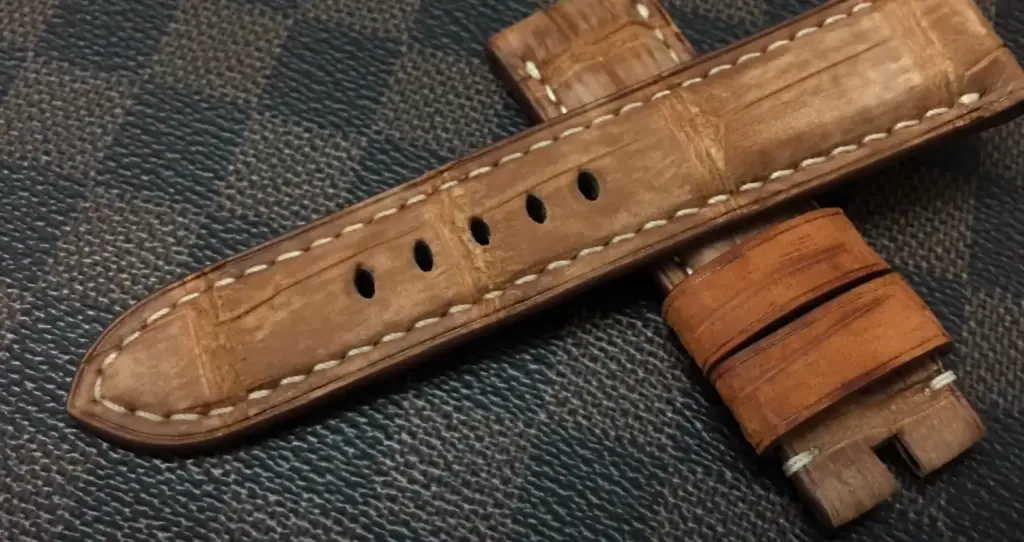 Nubuck products must be stored in a box or drawer with some space, without any pressure. Otherwise, nubuck will lose its shape and it will be impossible to restore it. All removable parts must be put inside the bag, after aligning and locking in the right position to avoid any deformation.
Following these simple rules of nubuck care at home will save you from using any professional dry cleaning services. With regular and quality care, nubuck leather shoes and accessories will last at least 2-3 seasons of active wear. In addition, nubuck and suede have the same property – the "memory" of shape, so the products made from these natural leather materials will retain their original shape for a long time.
Conclusion
Now you know what nubuck is and when you should buy the shoes or materials made of this natural leather material. Prepare to care after nubuck products more thoroughly than after any leather type. Also, consider the price ranges for natural and artificial nubuck materials. 
---