When choosing a leather product before buying, craftsmen and fans of natural materials prefer investing money in the top-notch leather types. There are many products in the U.S. market which can't be classified as purely natural or artificial/PU leather. Pigmented leather is one of such materials because it is based on natural animal hides covered in synthetic pigments and dyes. Should you buy the products and accessories made of pigmented leather?
What is pigmented leather
when it comes to shoemaking? 
Definition of pigmented leather
Pigmented leather is also called dyed, protected, or semi-aniline natural leather. But in fact it is a misunderstanding to believe that all of these animal hides are processed in the same way. No wonder that the manufacturers of pigmented leather give it different names including the ones I've mentioned. 
If you look back at the origins of this material, pigmented leather is aniline leather that has an upper, pigmented dyed layer. Finishing and coloring of the outer layer are necessary measures to make additional protective and water-repellent properties to the rough material of animal origin. Such leathers are easier to take care for. That is why pigmented leather types are soft and smooth to the touch.
Features of pigmented leather
The paint layer over the leather surface usually hides different imperfections of the natural animal hide. To preserve the natural texture, pigmented leather is often embossed.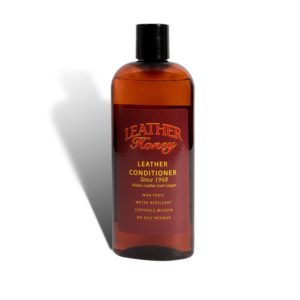 The Leather Honey brand is a cleaning solution that's perfect for anyone that has a stained or heavily soiled pigmented leather goods. It rids away dirt and grime fast, resulting in an excellent restoration job.
What craftsmen like about pigmented leather products is extremely easy care. For instance, my children like to draw with a pen on various items, including leather goods. A damaged top finish of pigmented leather can be easily replaced with a new one – any leather-restoring product can do the job. The marks of claws, saliva and other things the pets can leave on the sofa made of pigmented leather are also easy to remove. 
However, the most common problem of the pigmented leather type is fragility of the finish layer. The top layer of pigmented leather can damage due to such reasons:
bad preparation of the leather surface before applying dyes;

low resin content in the finishing components of the top layer;

adhesion of layers to each other;
Imperfection of the finish layer is classified as a defect. Exceptions are mechanical damage, grease and oil stains. It's important to consider all these factors when choosing the product made of pigmented leather. The failure to comply with regulations may result in a shorter leather product's life.
Pigmented leather has a polymer coating that protects from any external factors. Most sofas are made of this particular material to provide resistance to scratches, scuffs, and natural color fading. 
What is full-grain pigmented leather?
Pigmented leather types vary. There is such a sub-type as full-grain pigmented leather – it is left intact before the application of the special surface coating. Usually, before applying pigments and dyes, this leather is pre-polished. Only then the surface is covered with a few layers of opaque paints. 
Full-grain pigmented leather has a better quality than top-grain pigmented leather. It is more resistant to the scratches on the surface. Shoemakers like to use this leather type to make great shoes of different colors. It is quite easy to maintain the perfect condition of this material. Also, it is one of the most durable leather types. 
If you want to choose full-grain pigmented leather for making shoes, opt for the material of deep color, with a smooth surface. Bear in mind that pigmented leather of this type does not breathe as well as aniline, but is simple when it comes to the daily care routine. Although the natural features of this material are not so obvious, they still are. Such leather is considered to be more durable and wear-resistant.
The full-grain pigmented leather is coated without any surface changes while a top-grain pigmented material is just a corrected grain leather. It is sanded before coating. A grain sample can be embossed into pigmented leather with the corrected grain structure, which will lead to the same look and feel as full-grain pigmented type.
Uses of pigmented leather
Due to its extremely quality, nice smooth texture, softness, durability and affordability, pigmented leather is often used for making the furniture upholstery. Many car interior manufacturers also use this material. Such durability is explained by the hardened polymer surface with coloring pigments. 
Such coating is good for controlling the properties of pigmented leather that is why it is less resistant to fading and scuffing. Keep in mind that the maximum thickness of natural pigmented leather is no more than 0.15 mm.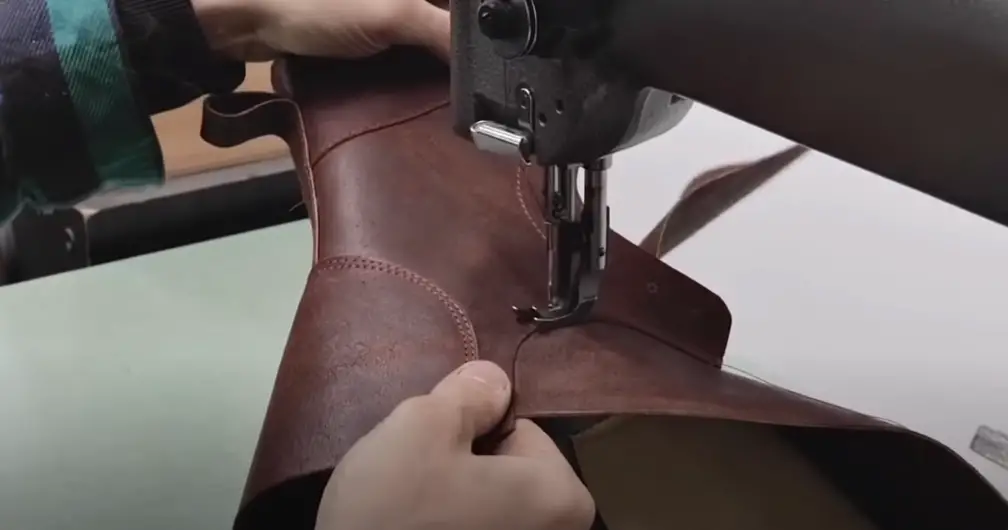 Pros and cons of pigmented leather
Due to the thick layer of dye applied to the surface, pigmented leather has a natural color;

It is resistant to any external dirt or moisture;

Additional embossing creates the pattern for better appearance;

Durability and wear resistance;

Easy cleaning and maintenance;
The major disadvantage is poor breathability because of the thick layer of paint on the surface of the pigmented material.
If you decide to buy the products made from this material, remember that like other types of leather, it requires regular care. 
What is the difference between natural pigmented leather and PU leather?
When it comes to comparison of the furniture upholstery made of PU leather and natural pigmented material, the difference is obvious. For example, the sofas made of PU leather are less durable and they are prone to scratches and tearing. On the contrary, the sofas made of natural material are more flexible and comfortable to use. Also, the artificial leather does not look natural. However, its lower cost is more beneficial for many customers. 
Natural pigmented leather is covered with a transparent top layer or special pigment called a dye. Pigments give the material a nice shining color, which gives the leather a less natural look. The pigments in natural animal hides ensure longevity. Also, the dyes hide natural stains. Such material is easy to maintain and it has maximum resistance to stains and fading.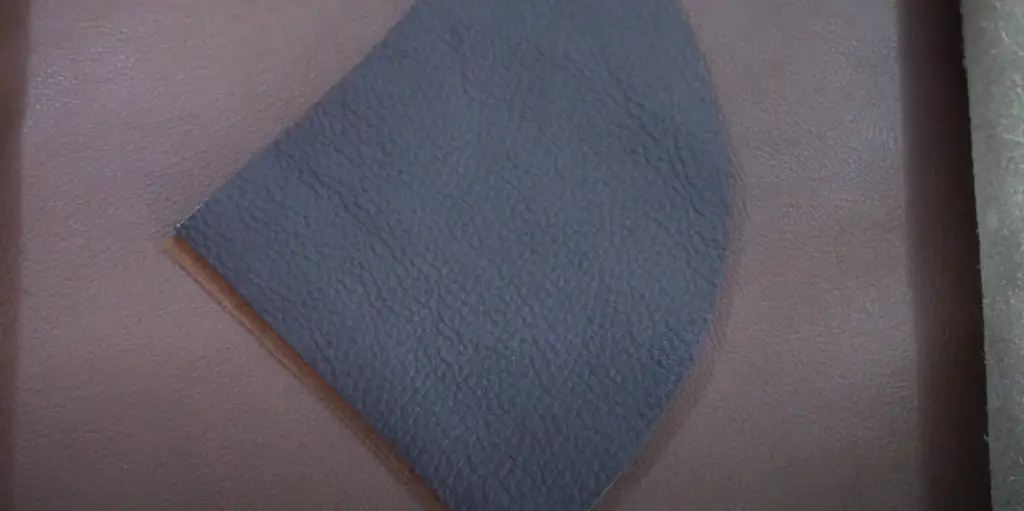 Artificial leather is made from a fabric base that is chemically treated with wax, dye or polyurethane for achieving colors and textures. The most common type of faux leather is PU. This plastic-based material looks like natural leather. It is lighter than genuine leather and can be painted in any color.
How to check the natural pigmented leather:
Look at the labels. Although this may seem obvious, a glance at the product label is the simplest way to determine the leather type. Look for the genuine leather sign on the label;
Check the edges and seams of products. Look at the edges of clothes or furniture upholstery. PU leather will have the perfect edges and seams;
Check the pores. When buying leather products, carefully examine the pores. Artificial leather will have almost perfect pores all over the material while genuine leather will have inconsistent pores;
Touch it. Depending on quality, natural pigmented leather can be rough or smooth, or somewhere in between. Genuine leather is also flexible and soft. If you feel a too smooth texture, then most likely it is artificial leather. Artificial leather also tends to stretch more than genuine leather;
Genuine leather becomes softer and nice-looking over time, which makes it more comfortable. Natural leather also has a soft, but nonetheless strong texture to be wear-resistant. Many natural leather products are also processed to prevent stains;
How to clean pigmented leather: care guidelines
As I've already mentioned, pigmented leather products are very easy to clean and maintain in a perfect condition. I would like you to look better in the seams and the places after the severe friction, where paint can be easily erased.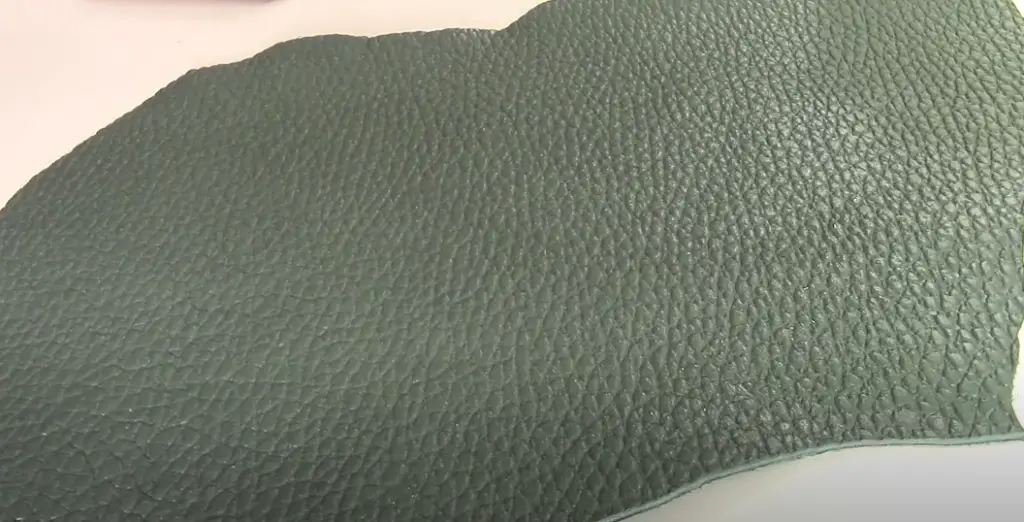 Specifically, maintain the products made of pigmented, thin and soft-to-the-touch leather. Just use the special care creams. But be careful – such creams should never be applied on any leather products with natural pile, without a protective layer. If the product has a smooth structure of leather, all imperfections can be removed with a soapy foam. Or use a damp cloth (but not too moistened with water). 
Final thoughts
Pigmented leather type is durable, smooth and looks amazing on any product. Make sure to buy the original material to enjoy all these benefits. 
---