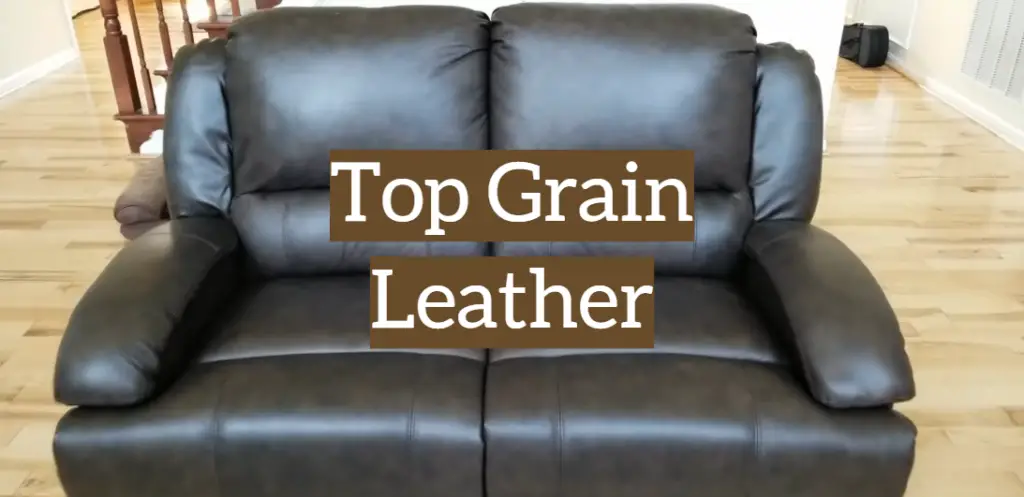 Leather is considered a durable and popular material for the manufacture of shoes, accessories, products, clothes and much more. Top grain leather is one of the well-known types because of a low price and nice, smooth surface. This guide will be useful for everyone who is into leathercraft or just wants to buy a high-quality top-grain product.
What is top grain leather: definition
Top-grain is the leather made from the top layer of the animal hide, but (unlike full-grain) its surface is scraped, sanded and often covered with a monophonic glossy coating. The "grain" surface is obtained by means of special pressing machines. The intensity of "grains" makes different types of top-grain leather. 
Top-grain leather is valued above split and bonded leather, but below full-grain. Strictly speaking, top-grain leather is corrected-grain leather because its surface is heavily processed. Basically, the top grain  material is a corrected-grain leather type.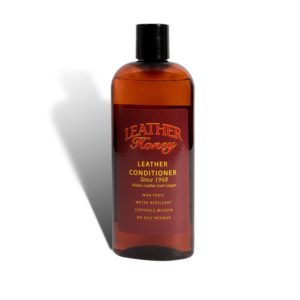 The Leather Honey brand is a cleaning solution that's perfect for anyone that has a stained or heavily soiled top grain leather goods. It rids away dirt and grime fast, resulting in an excellent restoration job.
Uses of top grain leather
Top-grain leather is picked for the manufacturing of clothes, shoes, accessories, furniture upholstery. As a result, the top grain products are on a budget but have a very "expensive" leather. The quality, durability, breathing qualities, appearance and comfort level of these products can vary drastically (while breathing quality is usually lower than full-grains).
This leather type does not get a patina cover. In some cases, it can retain its original appearance for a very long time, though many craftsmen believe that top-grain is worse than full-grain when it comes to durability. Most likely, on average, this is a fact, but the well-crafted and processed top-grain leather can be very durable as well. 
Top grain leather vs. a full-grain leather
As for other differences between top grain leather and full-grain, it is the price. If you want to buy a natural leather accessory on a budget, pick top-grain products. It is much better than split or bonded leather. Especially, if you don't seek patina on leather.
Fashionistas prefer to buy full-grain leather because this material is more elastic and flexible – it holds the form. Also, it "breathes" better. Top grain is sanded leather that does not hold its shape. The bottom layer of the animal skin, which wears out quickly, and can be damaged by water – this is what you should expect from top grains.
Without a doubt, the strongest part of the animal leather is under the hairline. This is because the fiber in this area is very dense. This means that it also provides reliable protection against moisture. The leather from this area is called full-grain. Reputable fashion houses prefer this particular leather type, even despite the more expensive process of manufacture compared to top grain leather.
Full-grain leather products do not wear out, and also have a nice copper tint (the best material for creating leather bags and briefcases for men). Of course, such leather is the most expensive type, unlike top grains. The main difference between these leather types is that the top-grain leather has a polished surface. Since the top layer has been removed, this leather will have a finer finish. It also means that top-grain leather is less durable. Typically, this type is used to decorate simple bags and wallets, because it is of worse quality.
Top grain vs bonded leather
Initially top grain leather has blemishes that are sanded and buffed. But otherwise, it is not processed. That is why top grains are soft and look very natural. Corrected grain leather is another type of top grains after the chemical treatment. This type of leather is extremely durable but not that soft.
Top grain leather is commonly mistaken with bonded leather. But bonded leather, in fact, contains a small amount of natural animal skin. It is like calling pressed wood a natural wood, though pressed wood is made from scraps and sawdust. Bonded leather is also made from polyurethane with the bits of fused leather scraps. That is why you should never confuse top-grain and bonded leather.
Does top grain leather peel?
Here is the interesting thing about the peeling of top grain leather products. All full grains are top grain leather types, but not all top grains belong to the category of full grains. Make sure to purchase full grain and top grain leather products if you don't want it to peel easily. A cheaper accessory may peel on the sides if it is a split top grain leather material. Do a few tests before buying an expensive top-grain accessory or piece of clothing.
Testing the real top grain leather
Most people do not see the difference between genuine and artificial top grain leather. Artificial leather does not always mean poor quality. The artificial vegan leather has proven several times that it can surpass natural top grains. But natural leather is always more durable and has a nice smooth surface that can't be imitated. So make a choice wisely.
How can you recognize natural top grain leather? It has a porous structure on one side and a smooth surface on the other. The smoother side is polished when there are many natural pores. Such leather is made from raw materials of lower quality. Too many natural pores are removed. The pattern imitating the natural surface of the animal skin is applied by embossing. Top grains must be dyed.
How to take care of top grain leather products?
Suede and nubuck are varieties of top grain leather. The type of polished top-grain leather is a material with a certain kind of hairline; all types of this leather lack water-repellency, so the things made from this material will not be suitable for wearing in wet weather.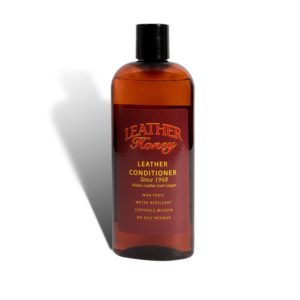 The Leather Honey brand is a cleaning solution that's perfect for anyone that has a stained or heavily soiled top grain leather goods. It rids away dirt and grime fast, resulting in an excellent restoration job.
If you still had to put on the top grain leather shoes, before leaving the house, treat the shoes with water-repellent products.
A few recommendations for caring after top grains: 
Never wash such shoes or clothes with water or soapy cleaners;

All the cleaning products can help to remove only a fresh stain or dirt. If more than an hour has passed after making top-grain products dirty, you may say goodbye to these things;

Dry cleaning is possible. Apply specially designed brushes for cleaning suede and nubuck shoes or clothes;

After removing stains and dirt, it is necessary to brush the leather again, to give a natural appearance. Some spots may remain greasy, in this case, it is necessary to clean such spots with sandpaper;
Final thoughts
Top grain leather products are affordable. They have a decent quality and look natural, even without patina on it. Make sure to choose the natural material with a proper label and certificate of the manufacturer. Do not neglect top grain leather products because they are soft and durable. 
---