Precise and flexible control
Durable genuine bone
Not inferior plastic/wood
Durable plastic
Pointed tip
Genuine Fiskars quality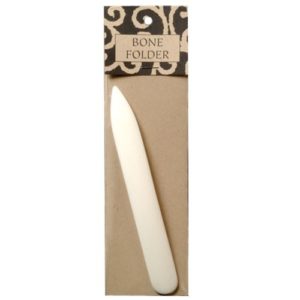 A must have tool
Bone folder for bookbinding
Bookbinder №1 tool
Smooth Teflon
Original fabricator
Used by Bookbinders
For getting crisp
Natural bovine bone
Leather crafting tool
Set of 4
Glide effortlessly on paper
Portable, Lightweight
Dimensions: 9 x 6 x 0.5 inches
Light-weight And Durable
4 versatile shapes
Dimensions: 9.5 x 1.5 x 0.2 in
Weight: 0.32 ounces
Cattle Bone
100% Genuine Bone
Tool for paper creasing
Multipurpose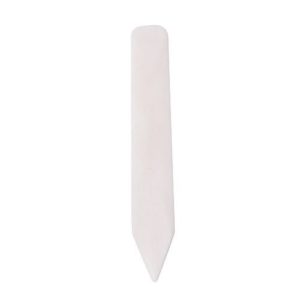 Made from genuine bone
Great for creasing paper
Not inferior plastic/wood
---
Choose the Best Bone Folder Tool
Customer's Choice: the Best Rated Bone Folder Tools
43 users answered this survey. Please help us improve this review!

48.84% of users selected VENCINK, 13.95% selected Fiskars 157650-1001, 6.98% selected Books by Hand, 23.26% selected Teflon Bone Folder and 6.98% selected Polished Bone Folder. Every month we analyze your answers and change our rating.
---
If you are not a newbie in the leathercraft hobby, then you have probably heard or even used a bone folder. People who just make the first steps will find this review more interesting because I explain the basics of picking a bone folder for leathercraft.
The purpose of using bone folders for leather
Bone folder resembles a flat stick used for smoothing the edges, for marking and smoothing the rough places when creating any leather products. Many craftsmen pick this tool when they need to smooth leather in the places where the seams were glued, in folds and other difficult to access places. The average thickness of this tool is about 3-4 mm, the length is 16 cm. With the help of a stone or bone folder, you may receive a product with even and wide edges.
When you buy this tool in a shop or online, make sure to check the design. One end of a bone folder must be sharp, the other one has to be dull. Despite the title, top-notch tools of this kind can be made of different sturdy materials – animal bones, stone, hardwood, plexiglass.
An excellent tool for applying glue to joints, seams and other hard-to-reach places in leather products. Bone folders are good for smoothing any rubber glue used for bags and shoes.
Top 5 bone folders for leather
Taking into account all above-mentioned features of bone folders for leather, I recommend to buy such tools for your DIY projects:\
VENCINK made a tool of genuine bone, for precise and flexible control;
Fiskars bone folder is made of very durable plastic, it has a pointed tip. Like all Fiskars tools, it has supreme quality;
Books by Hand is just a must-have instrument for bookbinding and leathercraft;
Teflon tool is a very smooth bone folder favorable for any fine leather;
Polished tool is made of genuine bovine bone. It is good for crafting crisp edges;
These U.S. manufacturers provide awesome tools as well: Paper Craft Tools, ARTEZA, Burnishing Bookbinding, Ioffersuper Traditional.
If you have never used a bone folder for leather before, I posted a very good video. Please make sure to watch before asking any questions. However, feel free to ask or share anything about the use of these tools.
Video Guide: How to Use a Bone Folder
---