Do you need to make a nice-looking DIY leather accessory? Consider buying affordable and stylish material – bonded leather. This type of leather is quite popular due to multiple properties that will be reviewed below. Also, you will get the answer to the question –
is bonded leather real leather
? 
What is bonded leather: definition
Bonded (recycled or pressed) leather is a material made from the leftovers after the processing of natural animal hides or from the waste of leathercraft and shoe industries. Usually, scraps and pieces of genuine leather are pressed into powder. Then with the help of synthetic bonding materials, they are transformed into a completely new material – bonded leather. As a rule, this material consists of a thin basic layer (which does not include the actual hides) and a layer of leather-synthetic mass glued to it. A synthetic coating (usually polyurethane) can also be included in bonded leather.
Is bonded leather real?
According to U.S. production standards, bonded leather should include between 60 and 100% of genuine leather (cheapest natural animal hide). The rest may be synthetic. Sometimes the proportion of synthetics in pressed material is only 10%, and sometimes all 90%. In any case, due to the use of synthetic bonding materials, shoes or clothes made of pressed leather do not "breathe" and may even cause allergies. So, it is better to use such leather for accessories, nor for clothes or footwear.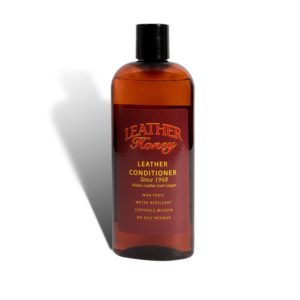 The most interesting (and sad) thing is that pressed leather can be referred and labeled simply as "leather", and sometimes even as genuine leather and natural leather, if the law of the country allows it. Of course, reputable brands and manufacturers do not use such a trick.
Major properties of bonded leather
However, the quality of pressed leather can be different. Usually, people like the bonded leather durability. But more often it loses appearance in a few months, due to the synthetic components. This material is no worse than some grain leather products (but worse than high-quality full-grain leather). Of course, patina can't be formed on the pressed leather type, but the original look sometimes lasts for a long time. At the same time, far from every buyer can distinguish pressed material from completely genuine leather, since the odor and appearance of bonded leather can be very similar to the odor and appearance of genuine leather.
Features of bonded leather:
This material is very elastic and strong, just like natural animal hide;

It has the same smell and color as real leather types;

It is possible to change the structure with special dyes;

It does not breathe;

It is water repellent and won't get wet from the inside;
The color and texture of bonded leather can vary drastically. You can find both pink and black pressed leather. Also, it can be smooth and have a "crocodile" and "snake" texture. 
If compared to genuine leather, the bonded type is more elastic and even has the smell of natural animal skin. But it is not completely vegan or eco-leather because the material contains the scraps of animal hides.
Pros of bonded leather:
Various shapes and sizes are available;

Used for the manufacture of various bags with many colors;

Cheaper than natural leather;

It is good for embossing and covering with dyes;

Bonded leather and humidity

make a good match due to high water repellency. Because of this, leather is very often used for the manufacture of bags and working boots. After all, after wearing in the rain, such a bag or boots will not get wet;

Huge selection of colors. That is why bonded leather is often used for making the furniture covers;

The choice of texture is also diverse;
Cons of bonded leather:
Bad cold tolerance. This means that cracks can appear at very low temperatures;

Bad breathability, the products do not pass the air at all;

Not suitable for making shoes due to the lack of durability for constant wear;
Difference between bonded leather and genuine leather
Carefully read the label before you purchase any product made of leather. Here is how you can distinguish bonded pressed leather from genuine material:
Bonded leather products have smooth edges;

The textured pattern is more visible than natural animal skin;

Pressed leather is more stretchable;

Pressed leather is odorless or does smell like plastic goods;
Where is bonded leather used?
This material gained popularity among the manufacturers of women's handbags and men's purses due to high elasticity. Because of many textures and colors available, designers can make cheaper products similar to natural reptile skin. Bonded leather material can be painted in appropriate colors, and it's difficult to distinguish it from natural leather.
Bags, accessories and even shoes made of bonded leather will last for many years and the likelihood that they will quickly become worthless is extremely small. You can buy bonded leather for such DIY products:
Handbags with a snakeskin texture made of bonded leather are very popular among girls who are not afraid to purchase such products, even knowing their disadvantages. Every woman can pick up a handbag to match any outfit.
The bonded leather belts are also popular. They have many different models and colors, like a glossy finish. These accessories can be combined in color and material with handbags and shoes.
Why is bonded leather not used for making clothes or shoes?
Many novices do not understand why to neglect pressed leather when it comes to making pieces of clothes or footwear. In the manufacture of various shoes, it is used little, since it is not suitable for socks, it has low wear resistance. If you wear shoes made of such leather, they may burst or crack on your feet.
Also, it is difficult to find a jacket made of such material on the shelves of shops. Clothing is not made from this material because bonded leather does not allow a human body to breathe.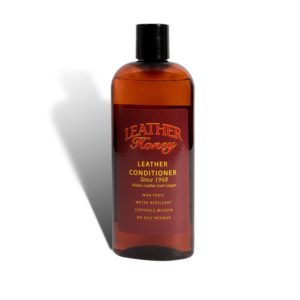 However, not often experts make shoes, jackets, and coats of bonded leather. The reason why they neglect this material is its poor tolerance of high/low temperature changes. Keep in mind that any products made of this material may become cracked or even torn.
Bonded leather care: tips
It's not difficult to care for. The care routine should be taken in the same way as for any faux or PU leather types:
It is recommended to wipe the products made of bonded leather several times a week with a clean microfiber cloth;

If you see the dirt, a soap solution should be applied, you can also use a multi-purpose stain remover. Just moisten a soft sponge in it and wipe until the stain completely disappears;

In addition, you may easily remove any stains or dirt from bonded leather products with alcohol-containing substances;

To get rid of an unpleasant smell, the product must be dried out in the air;

It is recommended to polish this material with a silicone-based spray;

Make sure to store bonded leather separately from other fabrics;
Final thoughts
Buying shoes or clothes from this material is not worth it, because due to low wear resistance, clothing during temperature changes can deteriorate, cracks and abrasions appear in the armpit area. But if you are searching for a nice-looking, affordable and durable material that resembles real leather and has many colors, then choose bonded leather.
---