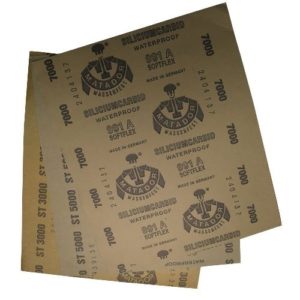 Premium waterproof
Pack of 6
Made in Germany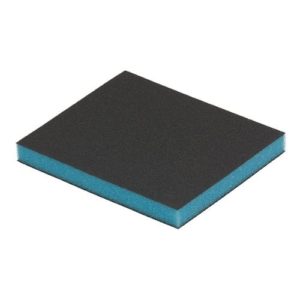 For smoothing rough areas
For cleaning greasy areas
Made in Germany
High quality
Brand new
Simple after-sales
Wet & dry using
Waterproof
Package included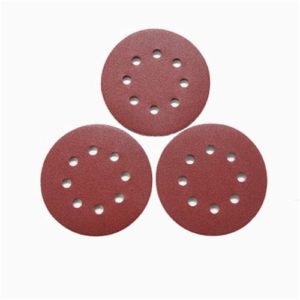 Grit Pack:10 Pcs
Great durability
Good Polishing Effect
---
Choose the Best Sandpaper for Leather
Customer's Choice: the Best Rated Sandpaper for Leather
68 users answered this survey. Please help us improve this review!

75% of users selected Bonoho, 16.18% selected COLOURLOCK, 1.47% selected Cacys-Store, 4.41% selected Anmas Sandpaper and 2.94% selected Chicprime. Every month we analyze your answers and change our rating.
---
Leather-Toolkits is a great source of all leathercraft related reviews and news. One of my readers asked to recommend the best sandpaper for making leather goods smoother and softer. The recommendation grew into a full-fledged review with the guidelines for choosing and buying the sandpaper sheets for people who create DIY accessories of raw animal skin.
How to select sandpaper sheets for leathercraft?
The sandpaper is a specific material that is a must-have for any leathercraft workshops. It is used to grind irregularities and roughness of the surface to give it a perfect, smooth polish and eliminate greasy spots on a raw animal skin.
This material differs by its gritting size and thickness of the basic layer – whether it is made of paper of fabric:
The paper base is the most common and cheapest option. It is easy to tear into pieces of different sizes. It has fine grits that are perfect for final sanding. However, this option can be considered a disposable and single-time material: rip off a piece, use and then throw away;
The fabric base is a much more wear-resistant material. Most often it is layered with special resins to provide the moisture-repellent properties. After one use, it can be washed with water, dried and then used again. It is good for smoothing hard-to-reach places;
There is also a combined basic layer (paper + fabric) – this is the most durable sandpaper type. Thanks to the fabric, it has an elastic and water-repellent property;
As for the gritting size, sandpaper has such parameters:
P40 – P60. It is used in woodworking. Such materials should be used if there are some knots or chips on the wooden surface. I wouldn't recommend picking it for thin and smooth leather;
P70 – P120. The main work is aimed at surface cleaning. Removal of old lacquer or paint coat. It is also good for leather polish.
P150 – P180. It is awesome for the final surface treatment before decorating, applying a primer or paint;
P220 – P360. It's ideal for intermediate sanding phases. For example, when you need the interlayer sanding before applying any lacquer;
Top 3 Best Sandpapers for Leather Goods: Opinion of Leather-Toolkits
Taking into account all the above-mentioned recs, I'd like to specify the top 3 best sandpapers for leather:
Bonoho offers a premium waterproof German paper in a package of 6 pieces;
COLOURLOCK is a good pick if you want to smooth the rough edges or the areas with too much grease. Also, this paper is made in Germany;
The Cacys-Store items are brand new at the market. Their products can boast exceptional quality.
Also, I came across the Chicprime sandpaper and was quite surprised with its awesome polishing effect, low cost and great durability. As you can see, even my review has already got updates because new great sandpaper type keep appearing in the market of leathercraft tools and accessories. I'd like to know your opinion on this matter, so please, write about your experience with sandpaper for leather in the comments. Thank you for reading this blog!
Useful Video: Sanding Leather Using Sandpaper
---