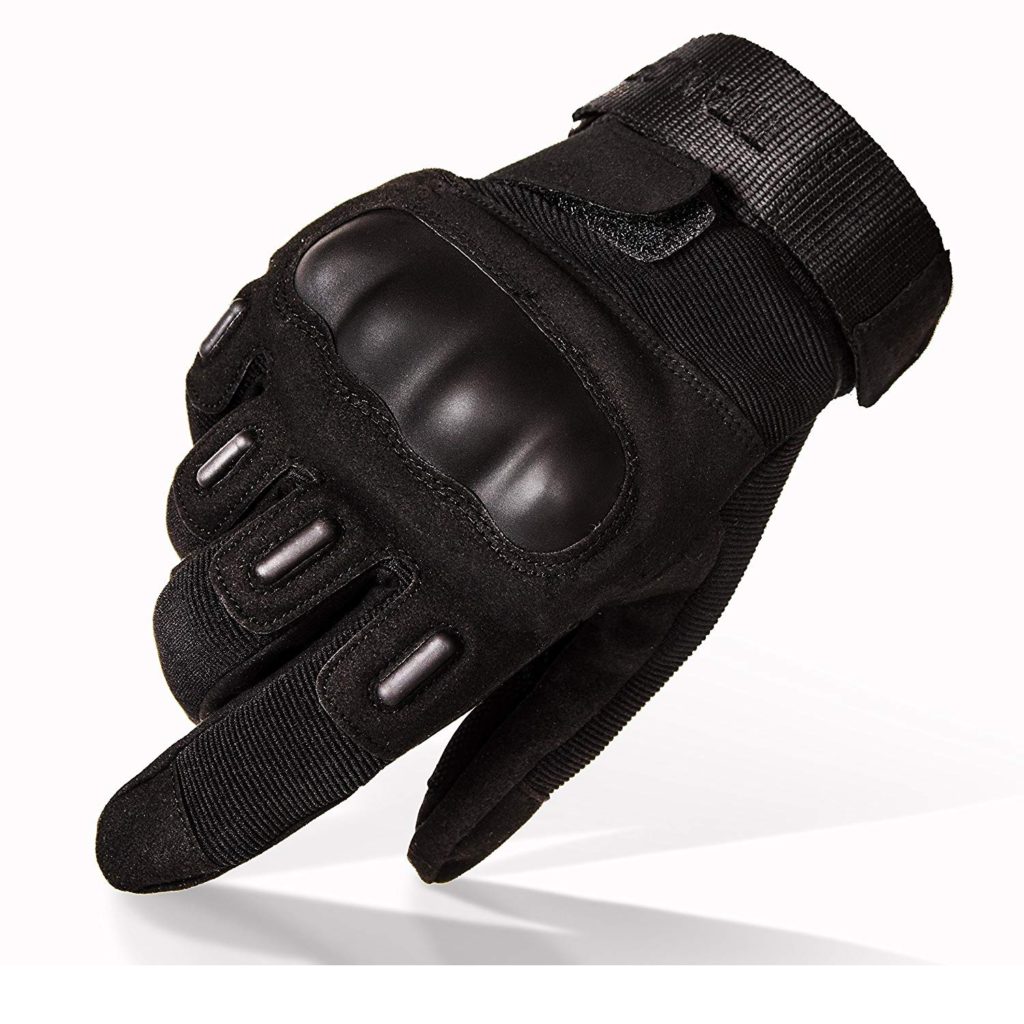 Reinforced Palm
Keeps Hands Warm
Microfiber, Leather Lycra
Flexible
Hard Plastics Knuckle
Genuine Goatskin Leather
Perforated Gloves
Padded Gel Palm
Soft Knuckles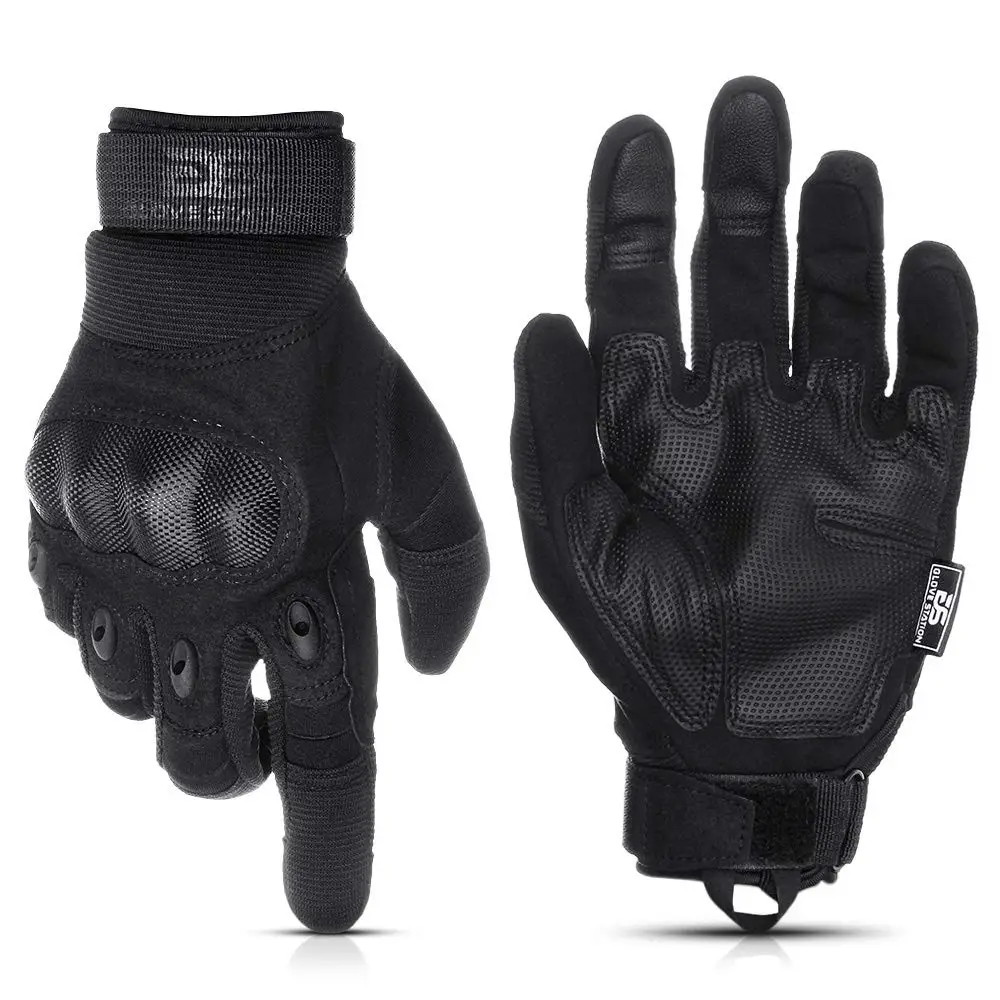 Breathable Fabric
Flexible Neoprene Fabric
PU Leather Palm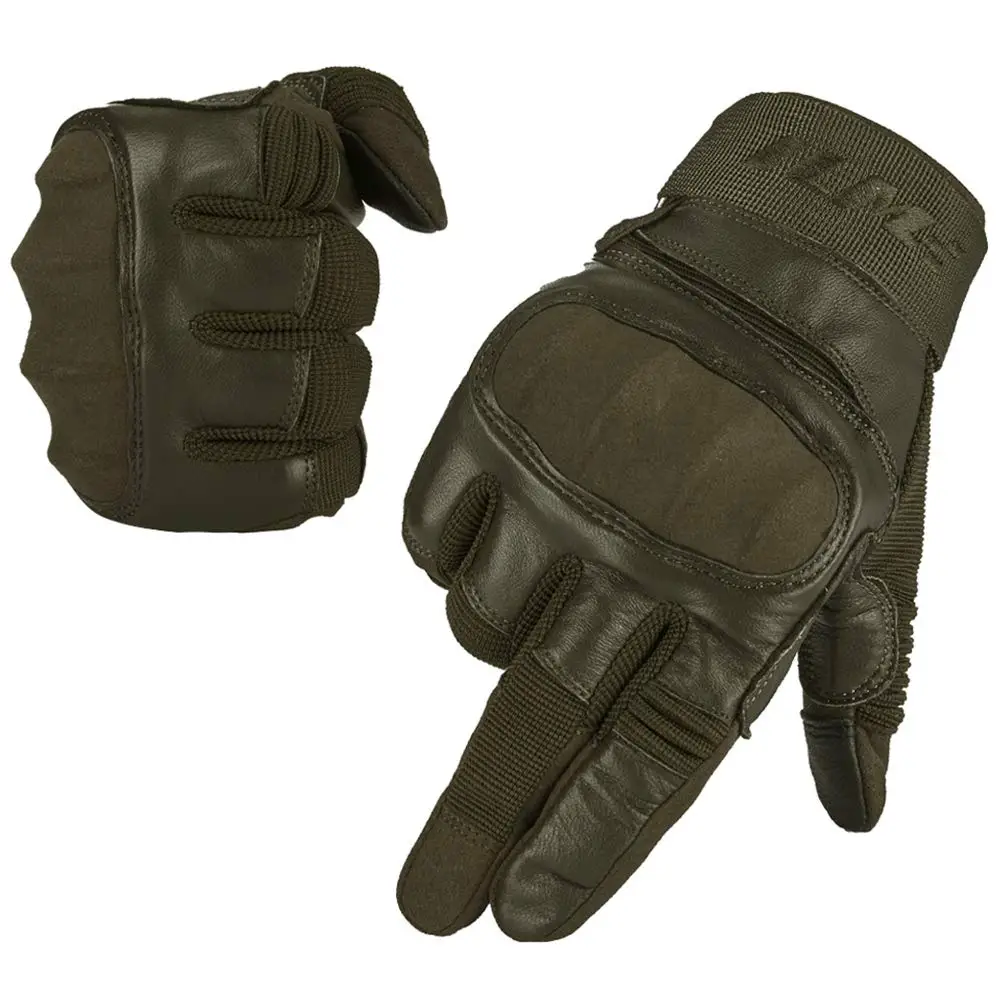 Goat Skin
Cushioning Protection
Touchscreen
---
Choose the Best Tactical Leather Gloves
Customer's Choice: the Best Rated Tactical Leather Gloves
17 users answered this survey. Please help us improve this review!

70.59% of users selected TitanOps Gear Gloves, 11.76% selected Superbike Gloves, 5.88% selected Milwaukee Gloves, 5.88% selected Glove Station Gloves and 5.88% selected ILM Tactical Gloves. Every month we analyze your answers and change our rating.
---
One of my friends asked to make or find homemade tactical gloves of genuine leather. I did research a few stores and craftsmen who specialize in making such gloves. According to their recommendations, I managed to create a checklist for everyone who needs to buy tactical leather gloves. I hope you will find this review useful.
Tactical gloves protect against cuts, punctures, burns and help improve special equipment. Properly selected gloves can also protect you from dangerous fluids, including preventing infection spreading when providing the first aid to an infected patient. Leather gloves are soft and durable, besides they may provide additional protection.
Key properties of tactical leather gloves
1) Water-resistance
Water-resistant gloves tend to reduce dexterity and touch sensitivity to small details. Many palm sections increase the gloves' volume, which means that you can lose sensitivity, which is very important not only when working with weapons but also with different equipment. However, if you need better protection from wind, rain, and moisture, these gloves are irreplaceable. Some police officers say it is better to wear a bit of uncomfortable gloves than trying to pull the trigger with your fingers blue from the cold.
2) Anti-puncture options
When performing a search or personal search of a suspect, you will always come across something that could cut, scratch, pierce or puncture your skin – knives, needles, glass, and other hidden objects. If your job puts you in these situations, you should definitely look for leather tactical gloves that provide resistance to punctures. As a rule, they are less bulky than gloves with additional protection and they may offer a sufficient degree of protection.
3) Protection from heavy and sticky liquids
If your job puts you in a position when you need to provide the first aid – car accidents, house fires, gunshot wounds and you want to choose gloves that protect from blood-related hazards? Pay attention to the gloves with Gore-Tex or similar membranes, as this barrier will help to reduce the risk of infection.
4) Joint protection
How important is joint protection for you? Tactical gloves usually offer two types of protection – hard and soft pads on palms and joints. Rigid protection is usually a plastic or carbon jacket for your joints. This type of protection can keep you safe against bruises, cracks, when there is a risk of external impacts, such as strong blows.
Expert tips for choosing tactical gloves
It may seem dramatic, but the right pair of tactical leather gloves can literally be a vital piece of special equipment, just like a bulletproof vest. That's why it's important to think carefully about all the required options. Keep in mind that you get what you pay for and that most tactical gloves range in price from $30 to $150 per pair.
Choosing a pair of tactical gloves can be a challenging task. It is recommended to look for a few things.
Gloves must fit your hands. When you try on a pair of gloves, it's ideal to pay attention to what it's like to handle a gun, knife, radio, handcuffs and other tools that you use on service, while you are wearing these gloves.
Functions over style. Think about the basic features of tactical leather gloves you buy. Are they designed to keep your hands warm? Or do you need them to protect you against punctures? Remember that you can't have gloves that are too bulky to push the trigger, so make sure you choose an option that allows you to perform important functions required for your work.
Top 5 best tactical leather gloves, according to Leather-Toolkits.com:
Leather Lycra TitanOps Gear gloves have reinforced palms that may keep hands warm;
Superbike hand gear has hard plastic knuckles, made of genuine goatskin leather material;
Milwaukee perforated gloves have very soft knuckles and padded gel palms;
Glove Station tactical gloves are made of PU leather for palms, other parts – breathable neoprene fabric;
ILM accessories can boast soft goatskin, with cushioning protection and full touch screen sensibility;
In addition to these recs and top, I'd like to recommend watching the video tutorial dedicated to the first tactical lightweight patrol gloves. Do you like the content on this website? Then you are free to subscribe and receive the notifications about new updates.
Video Tutorial: First Tactical's Lightweight Patrol Glove
---